Resources Real Estate Agent Sells Over $10 Million in One Month
Hoboken, NJ, August 11th, 2017 — Resources Real Estate's agent Christopher Ozar, from the Atlantic Highlands office, sold properties totaling over $10 million in one month, an accomplishment which helped Resources exceed its sales goals for the second quarter of 2017.
During June 2017, Christopher Ozar sold two 10-unit commercial properties in Hoboken totaling $7.4 million – 308 Madison Street for $4.324 million, and 301 Madison Street for $3.075 million – plus the multiple residential building at 1125 Maxwell Lane for $2.775,000.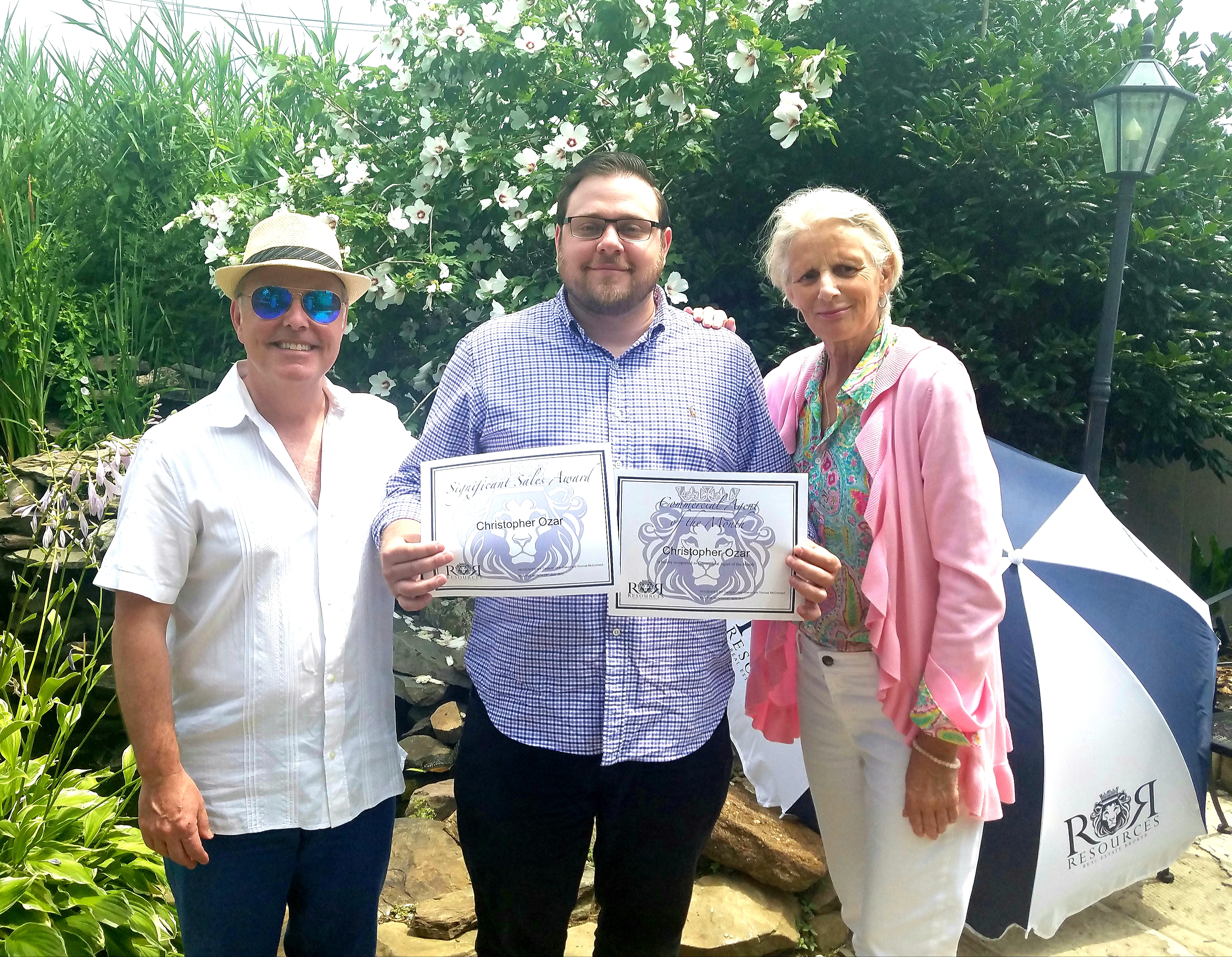 In Spring 2017, The Ozar Group, headed by Chris Ozar, joined Resources Real Estate, thus expanding Resources' market from managing properties solely in Monmouth County to covering Hudson County, specifically luxury listings in Hoboken and Jersey City.  Thanks to this partnership, Resources Real Estate has been successfully representing buyers and sellers of commercial investment properties and multi unit apartment buildings in Hudson County.
The Ozar Group operates two real estate groups, one in Hudson County and one in Monmouth County.  The Monmouth County group is jointly managed by Chris Ozar with Carolynn Ozar-Diakon, Senior Partner and Broker at Resources Real Estate.
The joining of the group has been a coming home story, as Carolynn Ozar-Diakon, who founded Resources Real Estate in 2000, is Chris' mother, and Chris had learned the real estate ropes at Resources' Rumson office before launching The Ozar Group in 2012.  Chris was one the of youngest agents to be honored with the New Jersey Realtors® Circle of Excellence Award, as well as ranking in the top 100 of all Hudson County's real estate agents in his first year.
"Obviously I'm beaming with pride for Chris' achievement" said Carolynn Ozar-Diakon.  "But putting aside the fact that he is my son, The Ozar Group joining Resources has brought important value to our firm.  We are now regularly introducing the advantages of fine living in Monmouth County, with top schools, stunning water views, and vibrant communities, to people from New York City and Hudson County who are either moving or looking for a vacation home."
"Joining the team and working with my mother again has been fantastic," said Christopher Ozar.  "The Ozar Group made a name for itself for utilizing digital marketing and social media marketing to grow our business and it's been exciting to contribute to Resources' continuing success."
"The joining of the two groups has been a strategic move, and we are thrilled to see it pay off," said Thomas McCormack, Managing Partner and Broker at Resources Real Estate.  "Our goal for 2017 has been to expand our offerings geographically, and to grow our commercial offerings, and we have been able to do both."
Download hi-res photos: bit.ly/RRESignificantSale2017
About Resources Real Estate
Resources Real Estate is an award-winning Monmouth County, NJ full-service independent residential brokerage firm, with four offices and a team of more than 85 sales and support personnel.  It has been included in Inc. Magazine's list of fastest-growing privately owned companies in the U.S. — the Inc. 5000 — and recognized by Who's Who in Luxury Real Estate for its superior marketing.  Resources Real Estate was opened by Carolynn Diakon in 2000. Thomas McCormack has been with the company since 2002, and joined Diakon as a partner in 2010.  Resources Real Estate locations are: 36 Beach Rd. in Monmouth Beach, NJ, 112 River Rd. in Rumson, NJ, 4A W. Front St. in Red Bank, NJ, and 65 First Ave. in Atlantic Highlands, NJ.
For more information, call (732) 212-0440 or visit http://resourcesrealestate.com
###
For more information contact:
Jane Robinson:  jane@resourcesrealestate.com (732) 212-0440
Resources Real Estate, 112 E. River Rd., Rumson, NJ 07760