Resources Real Estate's Commercial Division Takes Off in Red Bank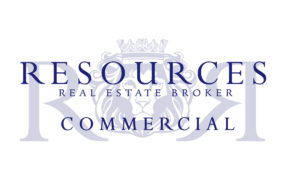 Red Bank, NJ, March 17th, 2017 — Resources Real Estate, Monmouth County's revered luxury real estate firm, continues to grow with the ongoing success of its commercial division.  The firm recently both listed and closed on 64-66 Bridge Avenue in Red Bank, which sold for $2,050,000 on February 17th.
The property listing of 64-64 Bridge Avenue offers a mix of commercial and residential units, with four storefronts on the ground floor, and four residential units on the second floor.  Located in the heart of the Red Bank Arts and Antiques district and next door to the Anderson building development, the listing is ideally positioned next to the Galleria, the Two River Theater and right across from the Red Bank train station.  The Anderson building development is a turn-of-the-century landmark converted into a progressive mixed-use building with vibrant offices, eclectic retail space, and modern restaurant offerings, which will propel the area's growth even further.
"The Transit Overlay Zone is an up and coming area, and we are a big force in making it happen," said JoAnn Davenport, the property listing agent, and the Director of the Commercial Division at Resources Real Estate.  "We matched our own seller and buyer for this purchase, and that is a sign of the huge interest we've been having in this market.  Our own office in Red Bank is just a few minutes' drive from the Anderson Building, so we know this area extremely well."
Other listings for Resources Real Estate in Red Bank are 5 East Front Street, another mix of residential and commercial units listing for $2.8M, as well as several other office units for lease.
"We are getting a lot of NYC and Hoboken companies approaching us and looking to invest," said Carolynn Ozar-Diakon, Senior Partner and Broker at Resources Real Estate.  "The local real estate in Red Bank is booming and these companies are realizing that it's best for them to capitalize on the great value while it's still relatively low in cost."
"We are becoming a driving force for commercial real estate, not just in Red Bank but also in the surrounding areas," added Thomas McCormack, Managing Partner and Broker at Resources Real Estate.  "And we are lucky to have JoAnn Davenport, with more than 20 years of experience in the area, directing our commercial division."
About Resources Real Estate
Resources Real Estate is an award-winning Monmouth County, NJ full-service independent residential brokerage firm, with four offices and a team of more than 85 sales and support personnel.  It has been included in Inc. Magazine's list of fastest-growing privately owned companies in the U.S. — the Inc. 5000 — and recognized by Who's Who in Luxury Real Estate for its superior marketing.  Resources Real Estate was opened by Carolynn Diakon in 2000. Thomas McCormack has been with the company since 2002, and joined Diakon as a partner in 2010.  Resources Real Estate locations are: 36 Beach Rd. in Monmouth Beach, NJ, 112 River Rd. in Rumson, NJ, 4A W. Front St. in Red Bank, NJ, and 65 First Ave. in Atlantic Highlands, NJ.
For more information, call (732) 212-0440 or visit www.resourcesrealestate.com
###
Download hi-res photos:
bit.ly/RedBankCommercial