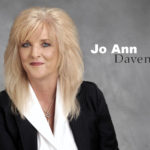 Prime Commercial Property in Red Bank Sells With Resources Real Estate
JO ANN DAVENPORT RESOURCES REAL ESTATE COMMERCIAL DIVISION SELLS ONE BROAD STREET
Red Bank, NJ: Jo Ann Davenport, Resources Real Estate Commercial Division Manager recently sold One Broad Street in Red Bank in less than thirty days. The retail property, which is in a prime commercial location at the gateway to the town's downtown, had been for sale with multiple brokers and by owner for the last four years.
One Broad Street, a mixed use building and former home of Heritage Liquors, sits on a prime corner of Red Bank's retail district — at Broad and Front Streets.
"All this property needed was the right team behind it," said Jo Ann Davenport, Resources Real Estate Commercial Division Manager. "We were able to use our extensive resources to market the property for optimum exposure and identified the buyer in less than 30 days."
"This is one of the best retail locations in Red Bank but clearly needed a true local market expert to get it sold otherwise it wouldn't have sat on the market for so long," said Carolynn Diakon, Founder and Senior Partner of Resources Real Estate.  "The sale of this property is a testament to the power of our firm. We know the Red Bank commercial market and have the know-how to get the job done. Jo Ann Davenport did an excellent job."
"The expansion of our commercial division under Jo Ann Davenport's supervision is an exciting development for Resources Real Estate," said Thomas McCormack, Managing Partner. "In addition to the quick sale, this transaction was notable because of its sale price at $367 per square foot — recent sales have been closer to $290."
With the company's focus on training and marketing, Resources Real Estate's commercial division is already seeing positive growth.
"This sale speaks to our brand's power and position in the marketplace," said Davenport. "We are excited to be working with more and more commercial clients throughout Monmouth County."
Sign up for the Buzz at www.housebuzz.com.