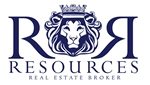 RESOURES REAL ESTATE HOLDS SEPTEMBER 2018 "PARTY" TO CELEBRATE A MONTH OF LUXURIOUS ACHIEVEMENTS.
#Resourcesrocked the monthly September meeting with a twist; a party. Champagne, Awards, Nominations and Inductions as the finest accolades were handed out.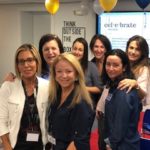 Agents gathered to celebrate the team in style as the August Award winners received their kudos; Carly York – Agent of the Month, Chris Ozar – Top Listing Agent, Allison Gregory – Significant Sale, Andrea Davie – Team Spirit Award, Joyce Diamond – Perseverance Award and Scott Sieh – Rainmaker Award.
Resources has been named to the Inc. 5000, Inc. Magazine's list of the Fastest Growing Private Companies in America. This is the third consecutive year to be included on this list. "For Resources Real Estate to be included on this prestigious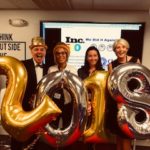 list for the third year is an incredible honor: it validates our growth, our innovation and our positioning as the premier independent real estate company in New Jersey," said Carolynn Diakon, Founder.
Let the honors roll…also earning a place on NJBiz's list of "Top 250 Privately Owned Companies in New Jersey for 2018". This is the second consecutive year that the company has been included on this exclusive list which ranks companies by global revenue. "NJBiz's Top 250 Privately Held Companies is a tremendous
validation of our success," said Thomas McCormack, Managing Partner. "As an independent firm, it's important for our innovation and successful market presence to be seen and recognized. "
Keeping the momentum going…Resources danced down the red carpet again this year to receive the now 2018 Luxury Real Estate Nominations for the following: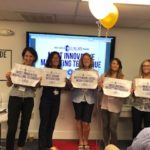 Outstanding Social Media Savvy
Best Brand Integration
Best Video Marketing
Best Overall Marketing Package
Most Innovative Marketing Technique
Stay Tuned as we wait anxiously to see who the honors and awards are presented to this October!
Check out more from the "Party" below. Sign up for the buzz at www.housebuzz.com. #resourcesrocks #resourcesproud #resourcesagentsrock #resourcescelebrates