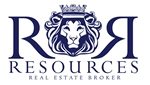 Resources Real Estate honor their best selling 2018 sales associates
Shrewsbury, NJ, January 16th, 2018 — Resources Real Estate is proud to announce the recipients of the company's sales awards for 2018 which were presented at a celebratory gathering on January 9, 2018 at the Navesink Country Club in Locust, NJ. The company's sales achievements were particularly noteworthy this year as it was the highest number of award recipients in the company's history.
The complete list of awards is as follows:
The Imperial Award is presented to associates with property sales totaling between $10 and $20 million. Receiving the award were Tammy Brindise and Allison Gregory.
The Sterling Award honors associates with property sales totaling between $5 and $10 million.  Recipients included Christopher Ozar, Carly York, Eleanor "Trish" Collings and Nicholas McCabe.
The Ambassador Award is given to agents with property sales of $3 to $5 million and was awarded to Jo Ann Davenport, Michele Coyle, Lisa Eckstein, Patrice George, Colleen McGowan, Gina Farkouh and Jeannette Sieh.
The Governor Award recognizes team members with sales totaling $2 to $3 million. The agents receiving this award were Joyce Diamond, Jessica Hickey, William Iler, Maureen Kaltenbach, Virginia McKiernan, Bradley Moore, Raymond Rapcavage and Nance Stellato.
Lastly, the Diplomat Award is presented to agents selling between $1 and $2 million dollars worth of real estate.  Honorees were Dennis Soboti, Kelly Guidera, Jennifer Zoppel, Andrea Davie, Colleen Antoon, Jennifer Glover, Anne Martinho, Toni Freer and Kathleen Kowalski.
"We believe our agents are the best in the business," said Carolynn Ozar-Diakon, Senior Partner and Broker. "They are well-trained, well-informed, driven and — most importantly — they truly care about our clients.  It's why so many clients return year after year."
"Resources Real Estate experienced a strong sales year with 20% more closed transactions in 2018," said Thomas McCormack, Managing Partner and Broker. "We anticipate that 2019 will be even greater given our expansion."
Sign up for the buzz at http://www.housebuzz.com.