Resources Real Estate Releases 2019 Year End Market Report
New Expanded Report includes all of Monmouth County
Rumson, NJ, January 17, 2019 — Resources Real Estate, Monmouth County's award-winning luxury real estate firm, released its The Resources Report, its quarterly market report recapping all of 2019.  Fewer single-family home sales were recorded last year in Monmouth County with ⅔ of the surveyed towns reporting fewer sales than the previous year, as well as higher days on market in most municipalities
"Our company dollar volume sales were up in 2019 but that was not true county-wide," said Thomas McCormack, Senior Partner and Broker.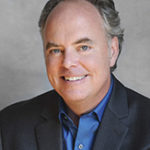 "With sales down, prices up, higher days on market and increasing inventory, there appears to be an ongoing change occurring in the marketplace with 2019 being the second year in a row for declining sales in Monmouth County." 
Whereas nationally low inventory continues to be an issue, 83% of towns in Monmouth County reported higher inventory by year-end than in 2018 according to the report. Typically higher supply has a negative impact on prices but, for now, prices are up: well over half of surveyed towns showed higher average & median sales prices. 
McCormack cautions not to make blanket assumptions about the changing market. In homes priced above $1million he notes there is a downward trend but among starter and mid-range homes there is brisk activity and frequently multiple offers. "Certainly in the early weeks of 2020 we are seeing a strong uptick in showing activity which bodes well, at least for first quarter," he said. 
"Our advice is that if you are planning to make a move, make it happen earlier in the year," said McCormack. "A shifting market in a presidential election year is not necessarily a positive scenario: best to get out in front of the market and get the job done — price it right, hire a professional and move on… especially if you are in the higher price points."  
The full report and more information is available in The Resources Report: 4Q2019 available at the company's website and http://bit.ly/resourcesmarketreport.