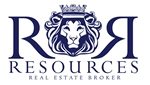 Resources Real Estate Releases Its Third Quarter Market Report
A TALE OF SUPPLY AND DEMAND
Shrewsbury, NJ, November 15th, 2018 – Resources Real Estate has announced that it has released its Third Quarter Market report for 2018. The report, which can be found on the company's website, tells the tale of shrinking inventory, and higher prices in certain price ranges  for many of the towns in Monmouth County.
With homes on the market for a shorter period of time, turnover is a main thrust of the report. Homes were selling quicker, with "Days on the Market" down almost across the board. Lower inventory, which has been a factor in the national real estate narrative, was an issue for 75% of Resources Real Estate's surveyed markets. The good news is that the median sale price was up in 75% of the surveyed markets, as well as in the county as a whole. Unit sales were up in half of the communities surveyed.
"The supply vs. demand dynamic is always at work and our market is no exception," said Carolynn Diakon, Founder and Senior Partner, "Scarcity brings the opportunity of higher prices," she said. However, pricing correctly, readying the property for the marketing launch and the superior level of the marketing we offer makes a huge difference to the successful sale – even when limited supply.
"For buyers, it means being diligent and working with a professional who has the tools and market knowledge to help you succeed in identifying suitable properties quickly, understanding market value and implementing a strategy to make sure an offer is accepted," said Thomas McCormack, Managing Partner. "Likewise, for sellers, blind enthusiasm is not the best strategy for success and smart pricing remains key," he said.
To review the Resources Report visit http://bit.ly/resourcesmarketreport. Sign up for the buzz at www.housebuzz.com.