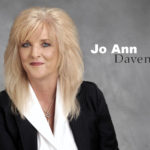 Resources Real Estate's Jo Ann Davenport Is Exclusive Agent for The West Side Lofts
THESE PRIZED PROPERTIES ARE RIGHT IN THE HEART OF RED BANK
Red Bank, NJ, December 4th, 2018 – Resources Real Estate has announced that Jo Ann Davenport, with the company's Red Bank office, is the exclusive listing agent for the West Side Lofts. Currently there are 13 units available; four 1-bedroom units; six 2-bedroom units; two 2-bedroom townhomes and one live/work unit.
These properties are a rare treat for the discerning renter in Red Bank. Close to the Galleria, the Two River Theater and Broad Street's restaurants and shopping, The West Side Lofts features impeccable appointments such as high ceilings, over-sized windows, private parking and more.
The West Side Lofts, located at 1 Bridge Avenue, feature a beautiful rooftop lounge and outdoor deck with water views, a sauna, fire pit and grilling facilities. The West Side Lofts also feature a fitness center, cyber cafe and 24-hour management.
"These properties are some of the hottest on the market. The exclusive listing of properties is a real credit to our Red Bank office," said Carolynn Diakon, Founder and Senior Partner of Resources Real Estate.
"The West Side Lofts is an exclusive community right in the heart of Red Bank. It's proximity to dining, theater, shopping and the train station make it extremely desirable," said Thomas McCormack, Managing Partner. "Plus, it is absolutely beautiful. We are very pleased to be working with Metrovation on this exceptional project," he said.
Sign up for the buzz at www.housebuzz.com.