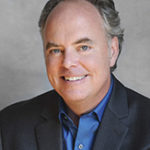 Resources Real Estate's Thomas McCormack and Robert Diakon to attend this year's Who's Who in Luxury Real Estate as Exclusive Members of the Board of Regents.
August 29, 2019. Shrewsbury:  Senior Partner and Broker Thomas McCormack and Partner Robert Diakon of Resources Real Estate will be attending the annual Who's Who in Luxury Real Estate in Washington DC this Fall as Exclusive Members of the Board of Regents.
The Board of Regents is an exclusive global network of the worlds' most elite luxury real estate professionals. It is the evolution of the Board of Governors, the leadership body that determines the direction of Who's Who in Luxury Real Estate since 1986. Each Regent represents a defined territory, serving as a leading authority in their designated region. McCormack and Diakon represent the Central New Jersey region and have been Members of the Board of Regents for over 3 years.
Both McCormack and Diakon, along with other Regents members meet prior to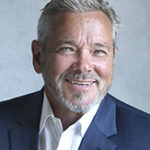 each annual event to share insight into the luxury market as well as marketing and technology solutions.
"The true advantage of membership in the Board of Regents is its exclusive membership," said McCormack. "This allows brokers to share proprietary information openly without concern about direct competitors. We learn best practices from the absolute top luxury brokers from around the world. We have used such information to our competitive advantage as we have frequently been the first to implement new technology and marketing to our marketplace."
Resources Real Estate has been a member of the Who's Who network for 15 years and their role has evolved over time. Upon opening their Shrewsbury office, the Resources sales team was thrilled to be welcomed with personalized videos from luxury agents from across the globe — Milan, Costa Rica, Barcelona, Carribean, NYC  — agents with whom McCormack and Diakon share a personal relationship — all of whom are members of the Who's Who network.
Among other events at the fall conference is the presentation of the organization's annual awards given for achievement in sales and marketing of luxury properties. Resources Real Estate has been a multiple recipient of these awards from past conferences including Most Innovative Marketing Technique, Best Overall Marketing Package, and Company Spirit Award. The company is nominated in five categories for the 2019 awards.
This year's conference will feature keynote speaker, Molly Bloom, author of Molly's Game which was adapted into a hugely successful film demonstrating how perseverance can turn setbacks into opportunities.
Mathew Ferrara will also be a keynote speaker. A distinguished philosopher, photographer, speaker and writer, Ferrara will be examining the challenges which the luxury real estate industry faces in the next generation of consumers, markets and technologies.
The Fall Conference will be taking place September 24th – September 27th, 2019 at The Fairmont, Washington, D.C.
#resourcesrocks #resourcesproud #resoucesagentsrock #LREDC